Tower Chrysler Dodge Jeep Ram would like to wish you and your family and very happy holidays. 
Tower Dodge was pleased to host our first-ever Dog Adoption Event on August 10th! Agencies and vendors in attendance Pawsitive Match, Beagle Paws - Calgary, Alberta Dachshund Rescue, & EJ Rescue, Shabashwarma, Family Squeezed Lemonade Stand. Shout out to Stuff'D YYC Food Truck for donating their locally made treats to spoil the pups during the event. As well as the vendors who contributed to our raffle: Hudson's Bay South Center Mall, World Gym - Southland, Tower Dodge's Service Department, Greg Ravenda, Jo Kelly - Canadian Gold Medal Olympian, and Auto Canadian Cosmetics. Over $1000 in supplies and funds were raised and donated to these wonderful agencies, as well a handful of lovely pooches found their forever homes.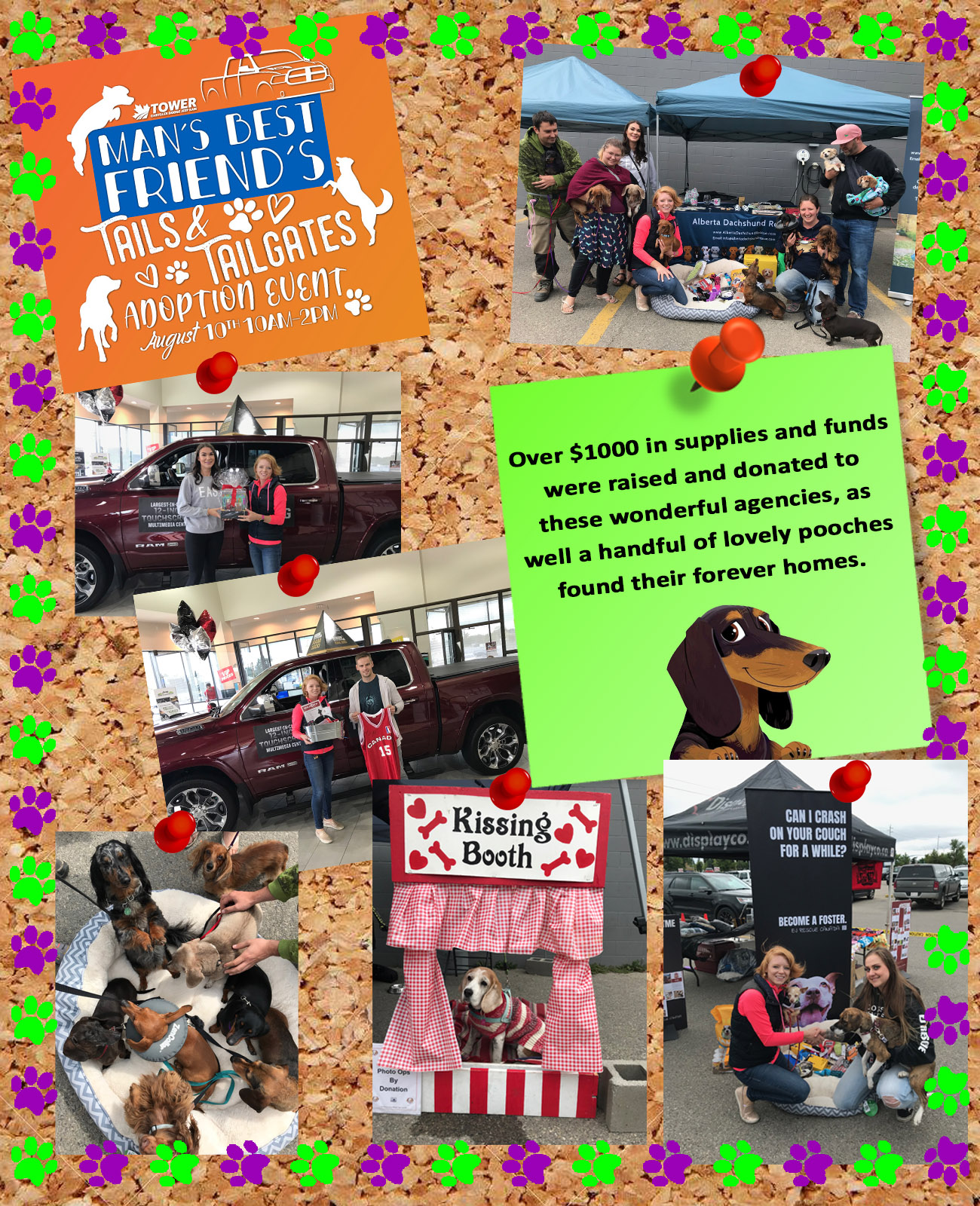 We at Tower Chrylser Dodge Jeep Ram know how special your dogs are to you and your family. Next time you need to come in for an oil change or shop for a new vehicle bring your dog with you. Dogs are welcome at Tower Chrylser Dodge Jeep Ram!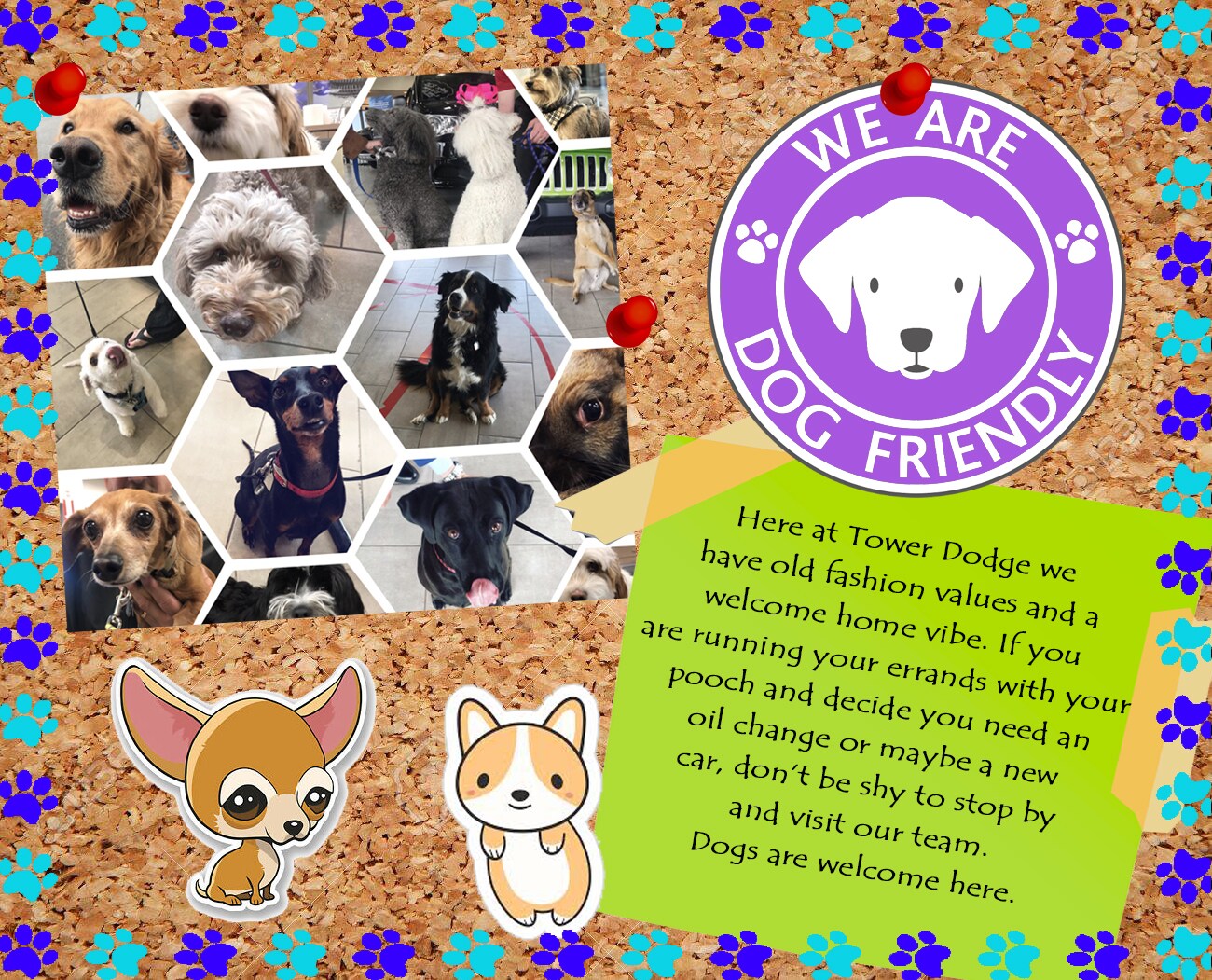 Congratulations to Amelia and Jake Vander Vinne on winning a Home Depot Gift Card!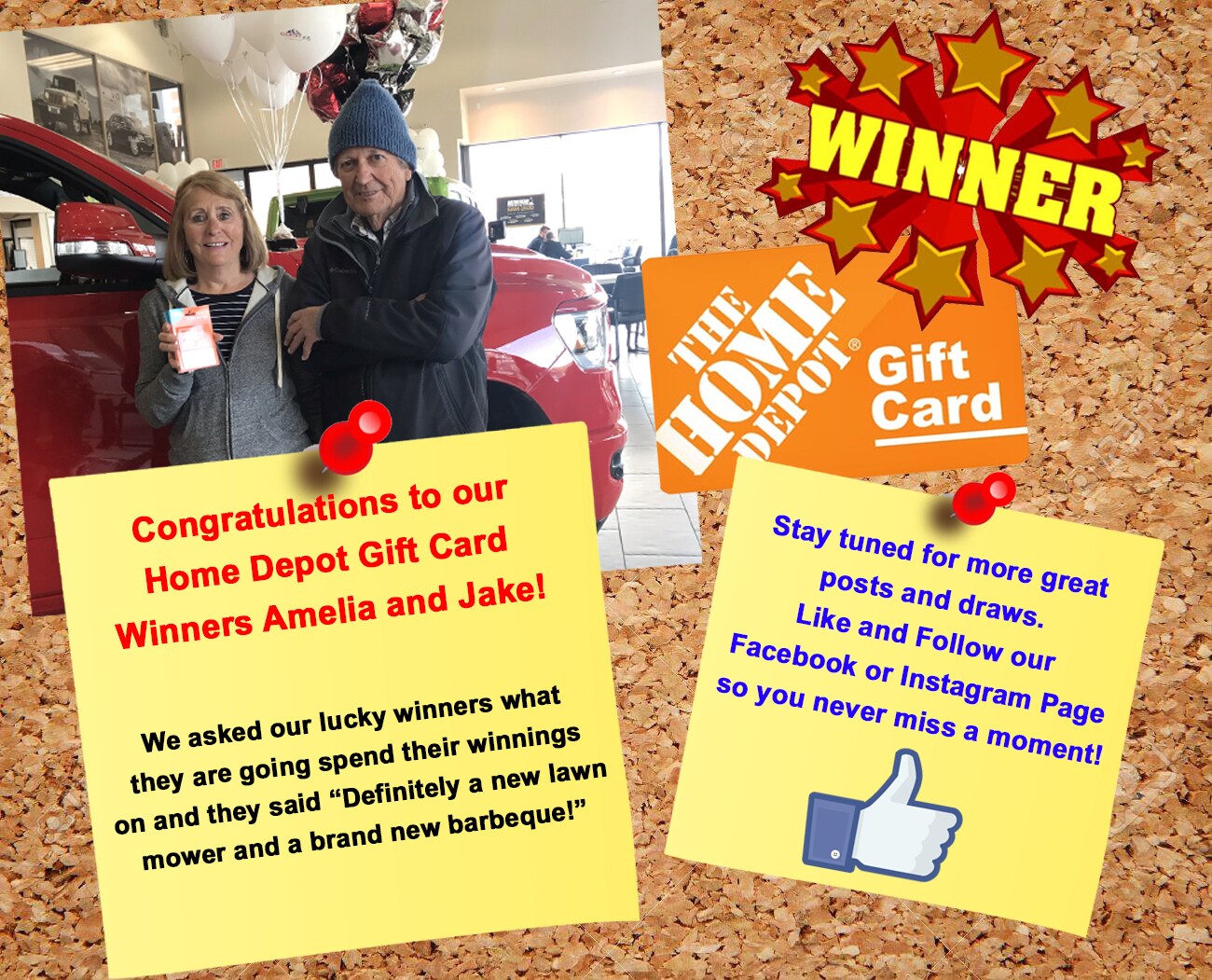 Congratulations to Bill on winning the oil change from our Radio Survey Draw!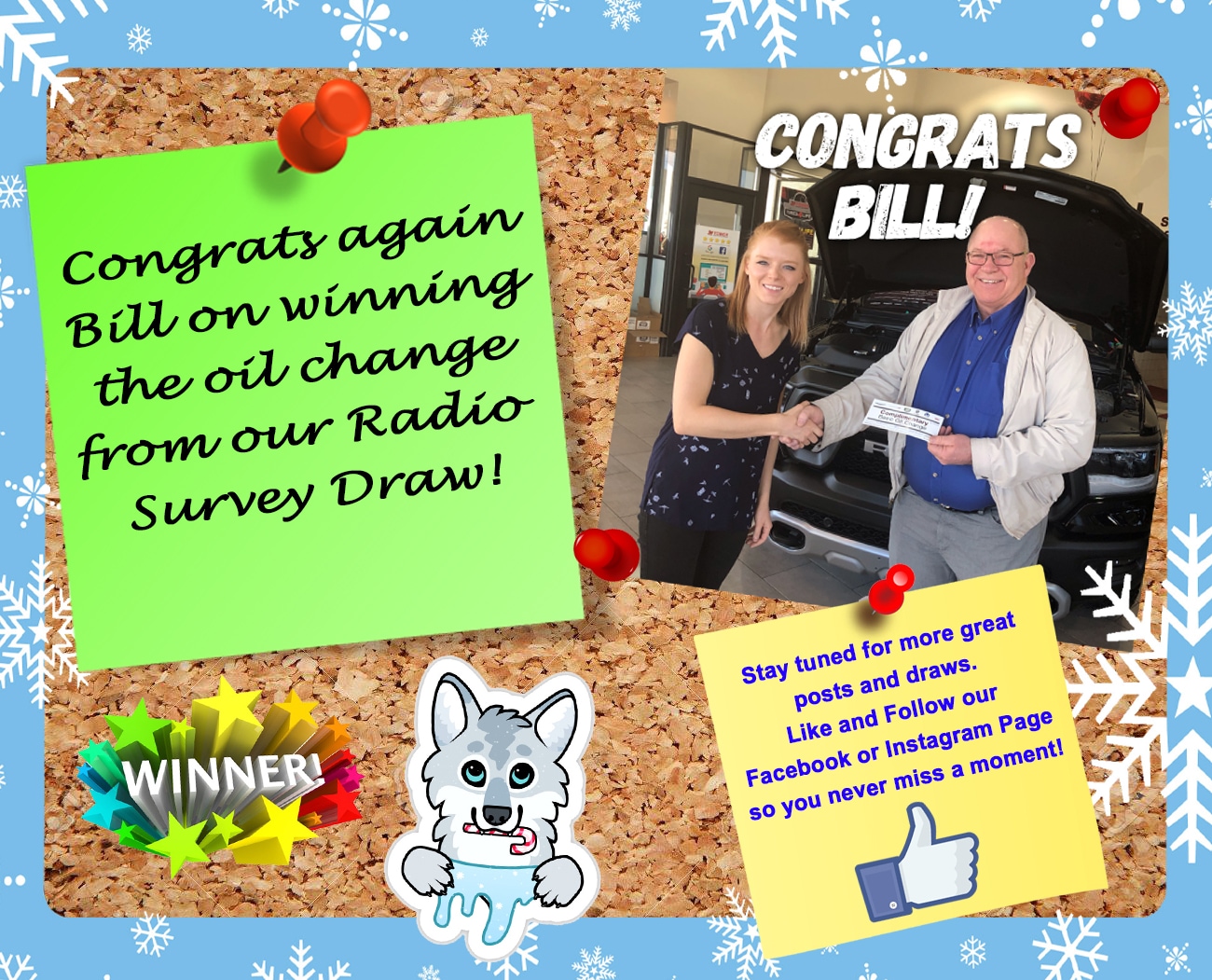 Congratulations to Ben and Charolette on winning tickets to the auto show!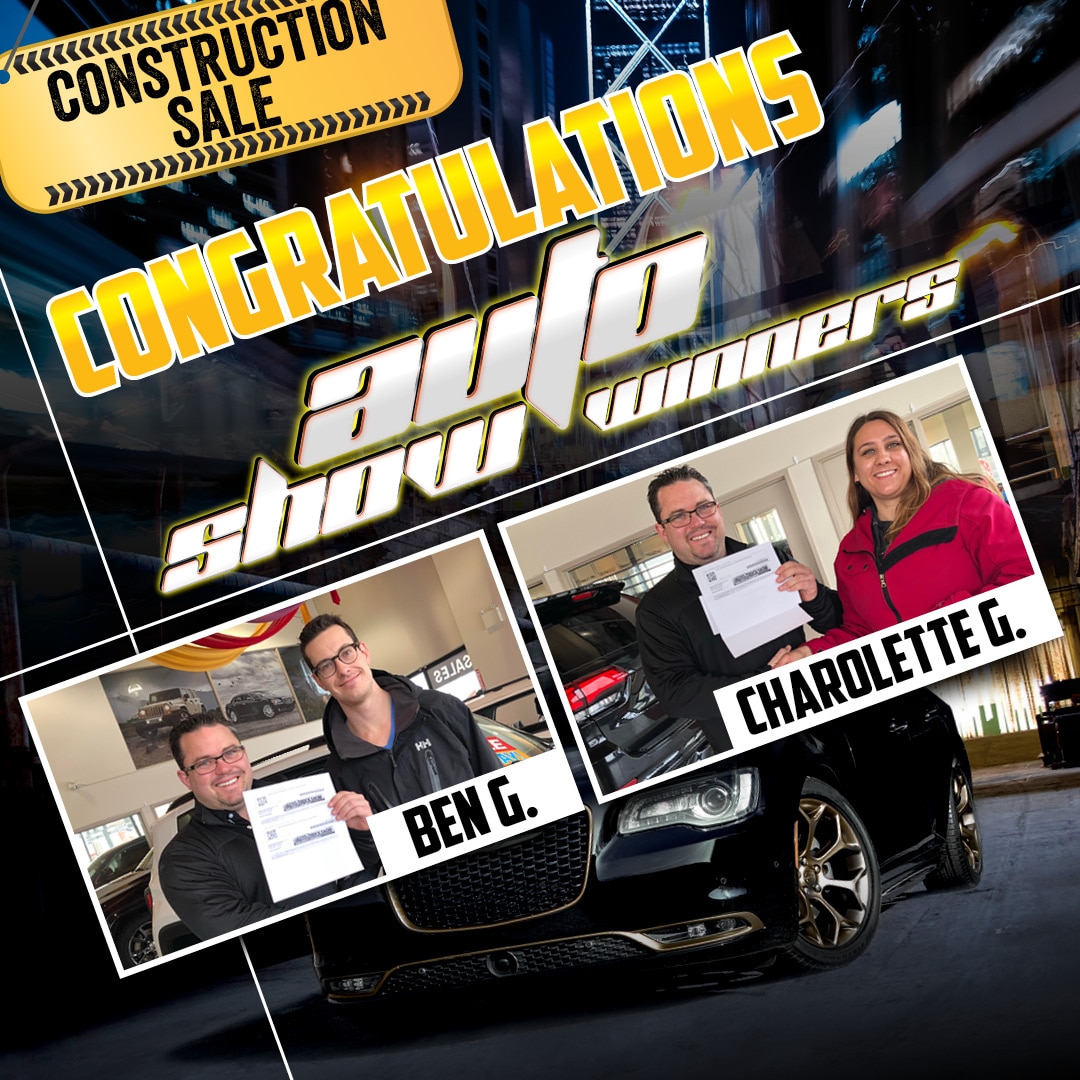 Congratulations to Jim, enjoy your new Kayak & Paddleboard set!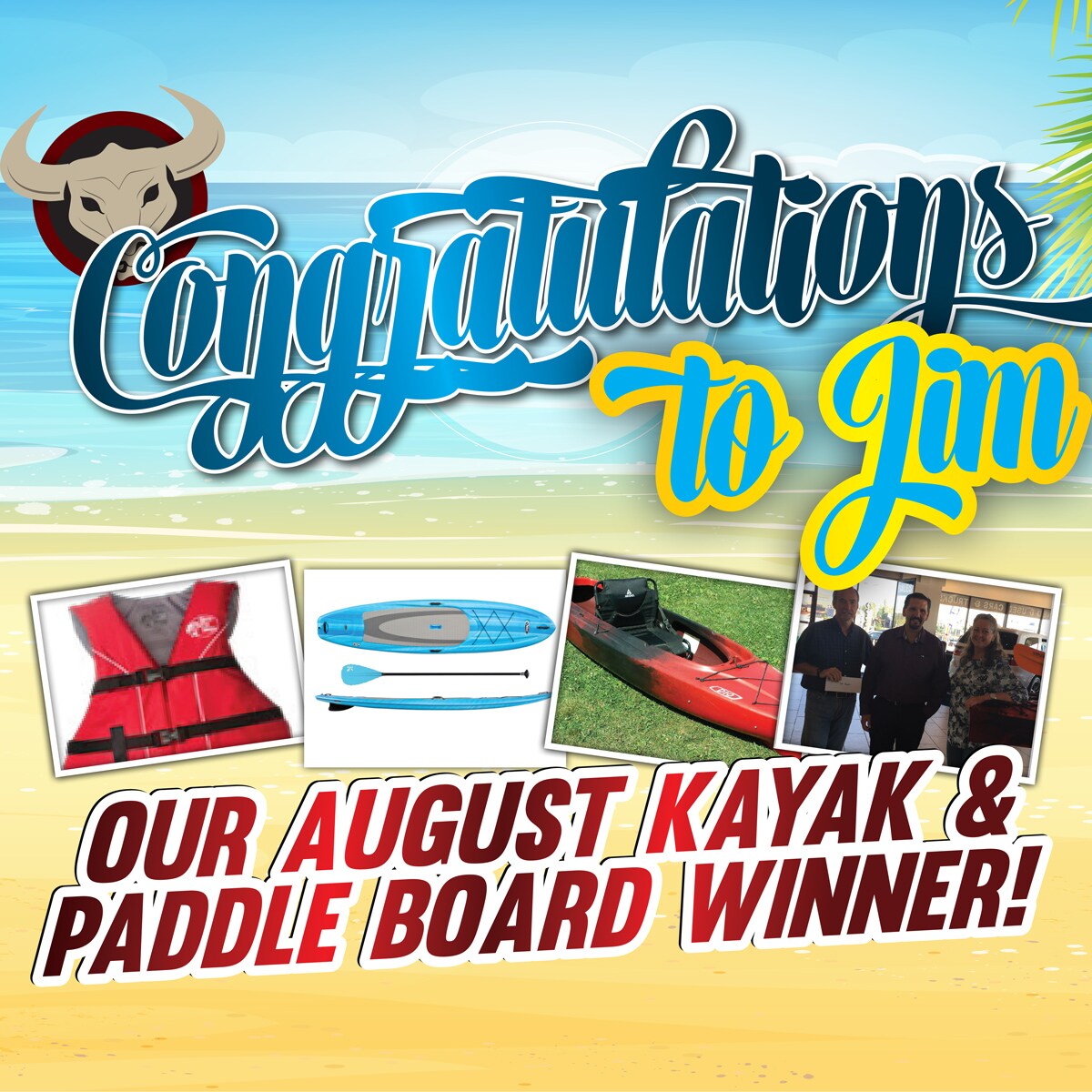 Congratulations Tiffany! Congratulations Sam! Enjoy The Rest Of The Summer With Your New Patio Set!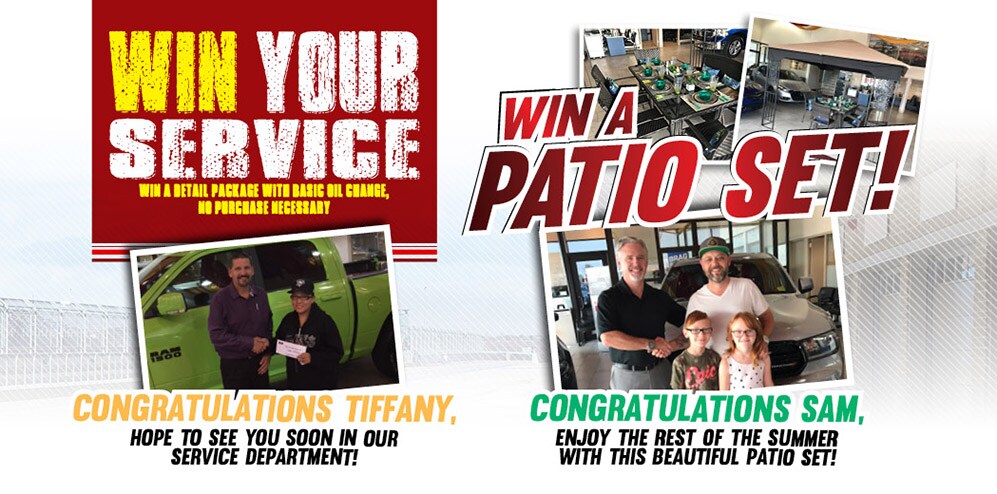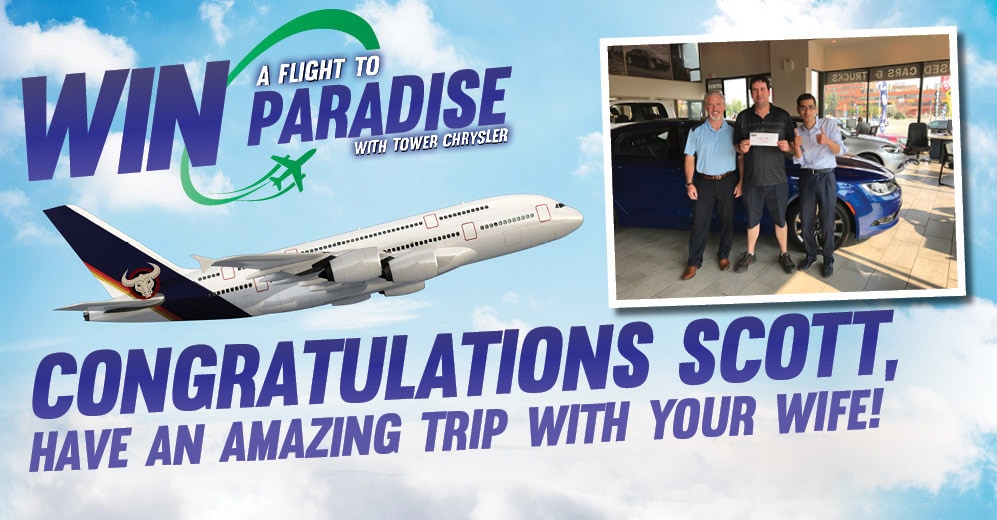 Congratulations Michael! Enjoy the $500 Grocery Shopping Spree!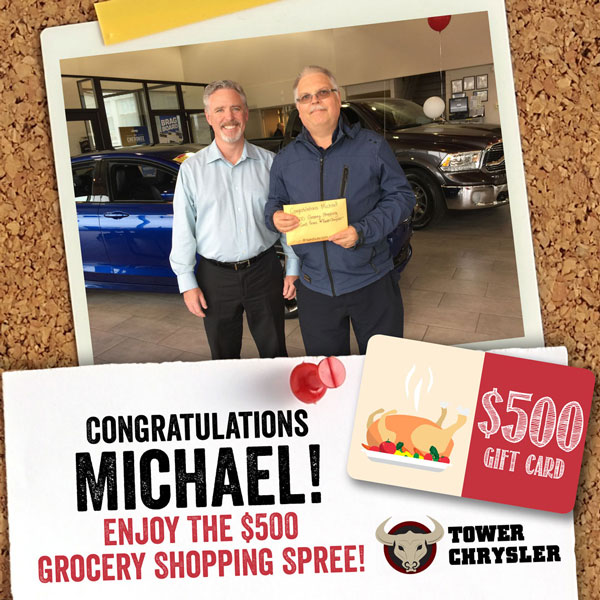 Congratulations to Holly and Laura, our $500 Gas Card winners!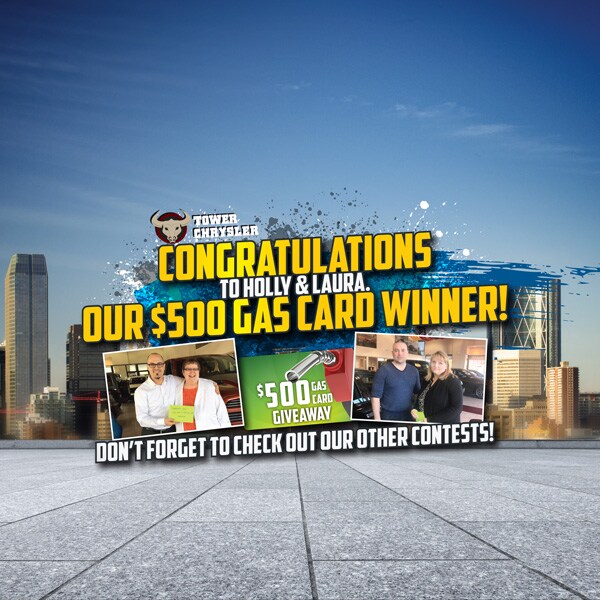 Congratulations to our Hockey Game Ticket Giveaway winner!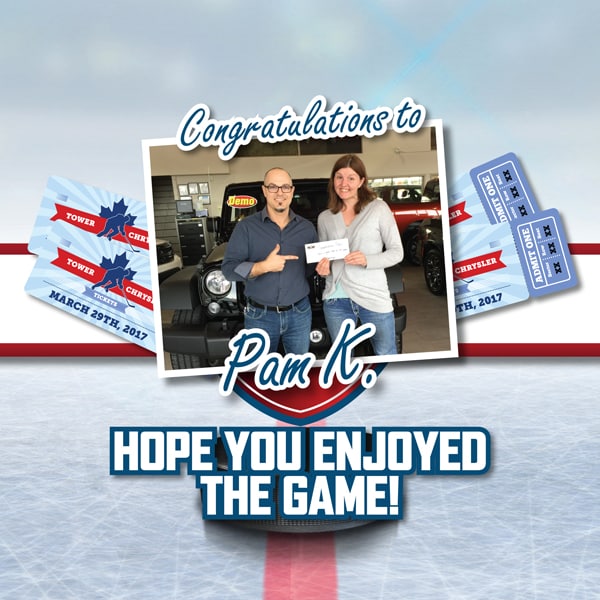 Congratulations to our Hot Weather Giveaway winner!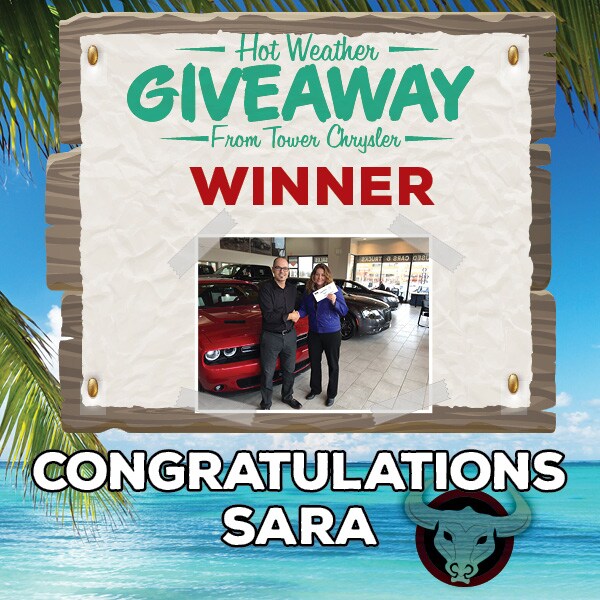 Congratulations to our February giveaway winners!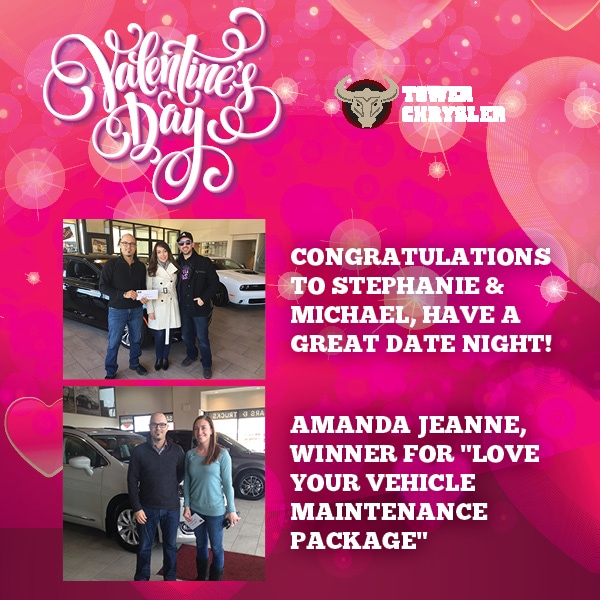 Congratulations to Mr. Hernan A for winning the Luxury Lake Louise Getaway! Enjoy your stay in Lake Louise!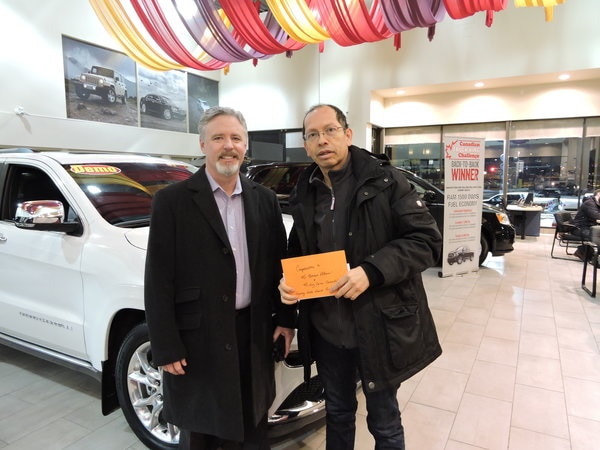 Congratulations to Mr. Calvin L. and Mr. Devon M. for winning Phantom Drones.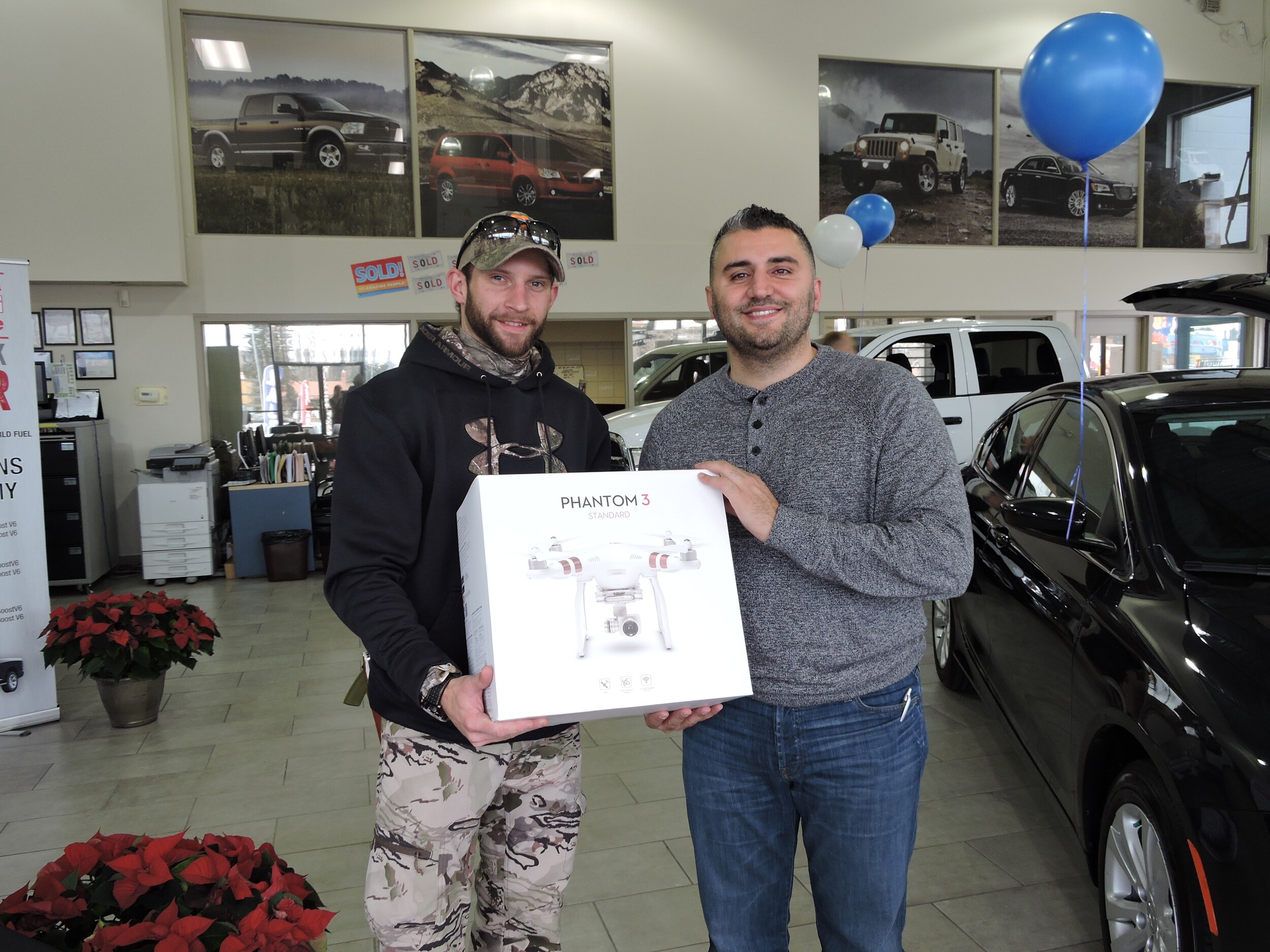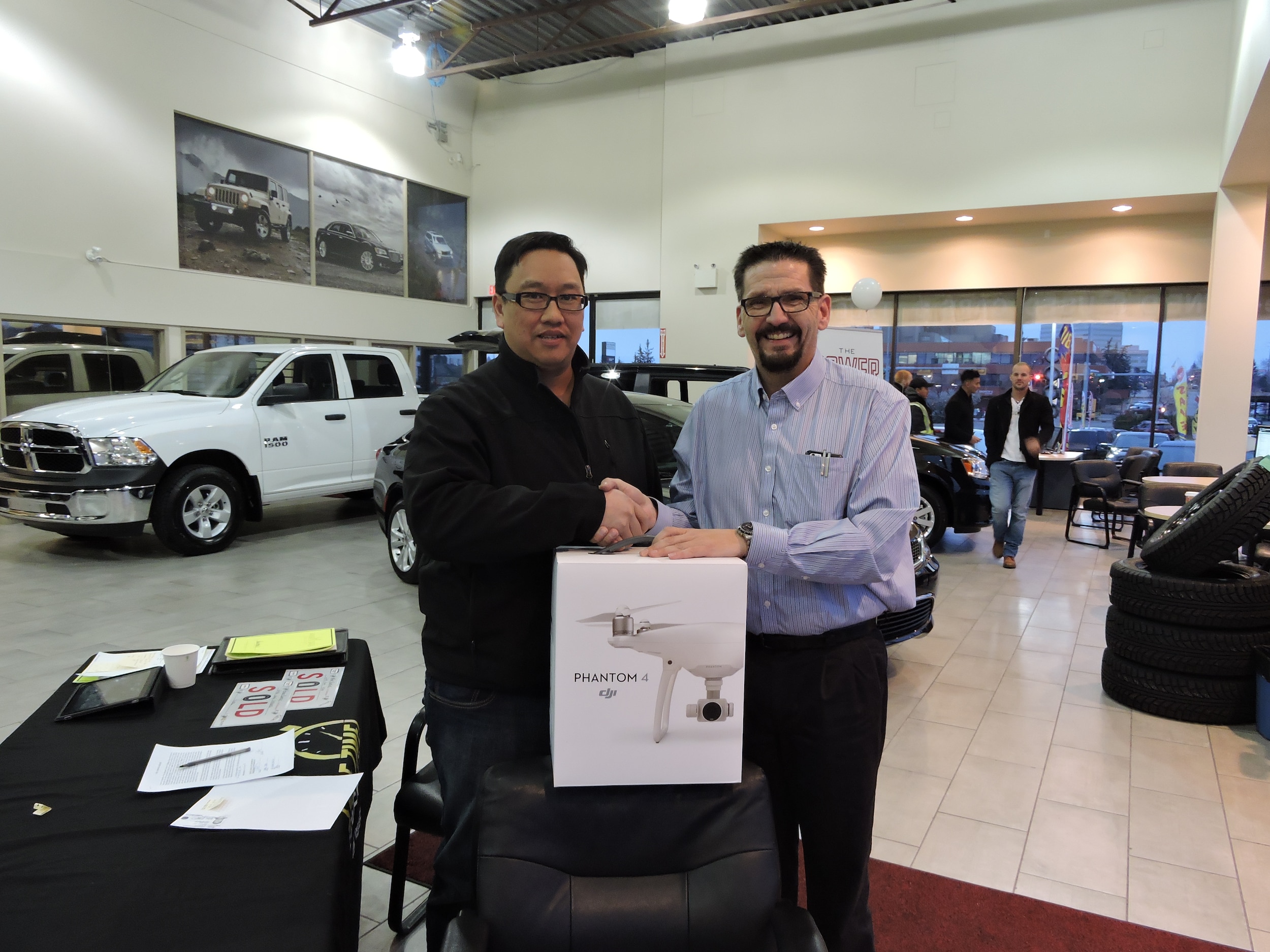 Congratulations to the winners of our summer Pre-Paid Visa winners. 
Jonathan won $1,000
, 
Blaine won $500 
and 
Becky won $250!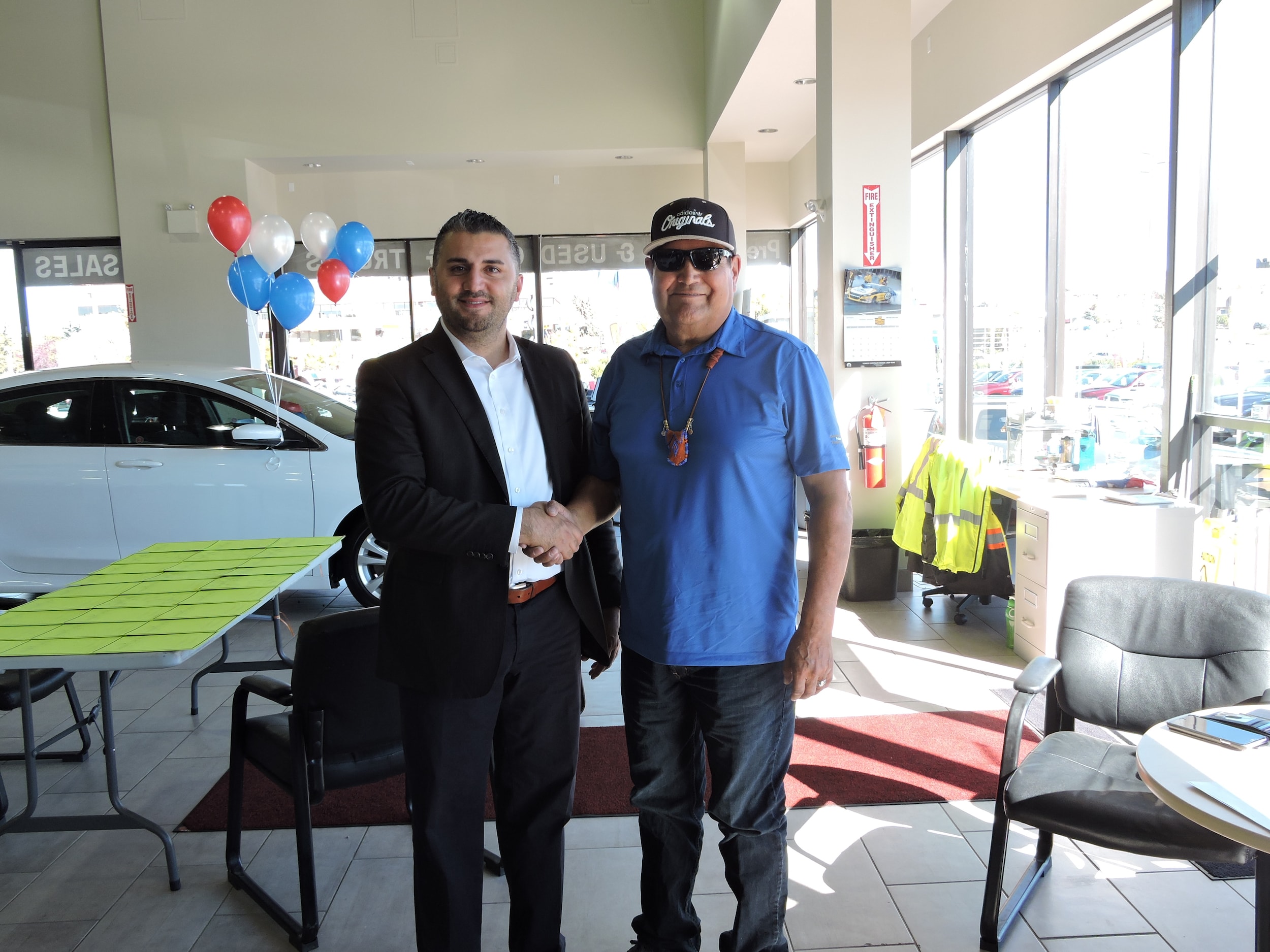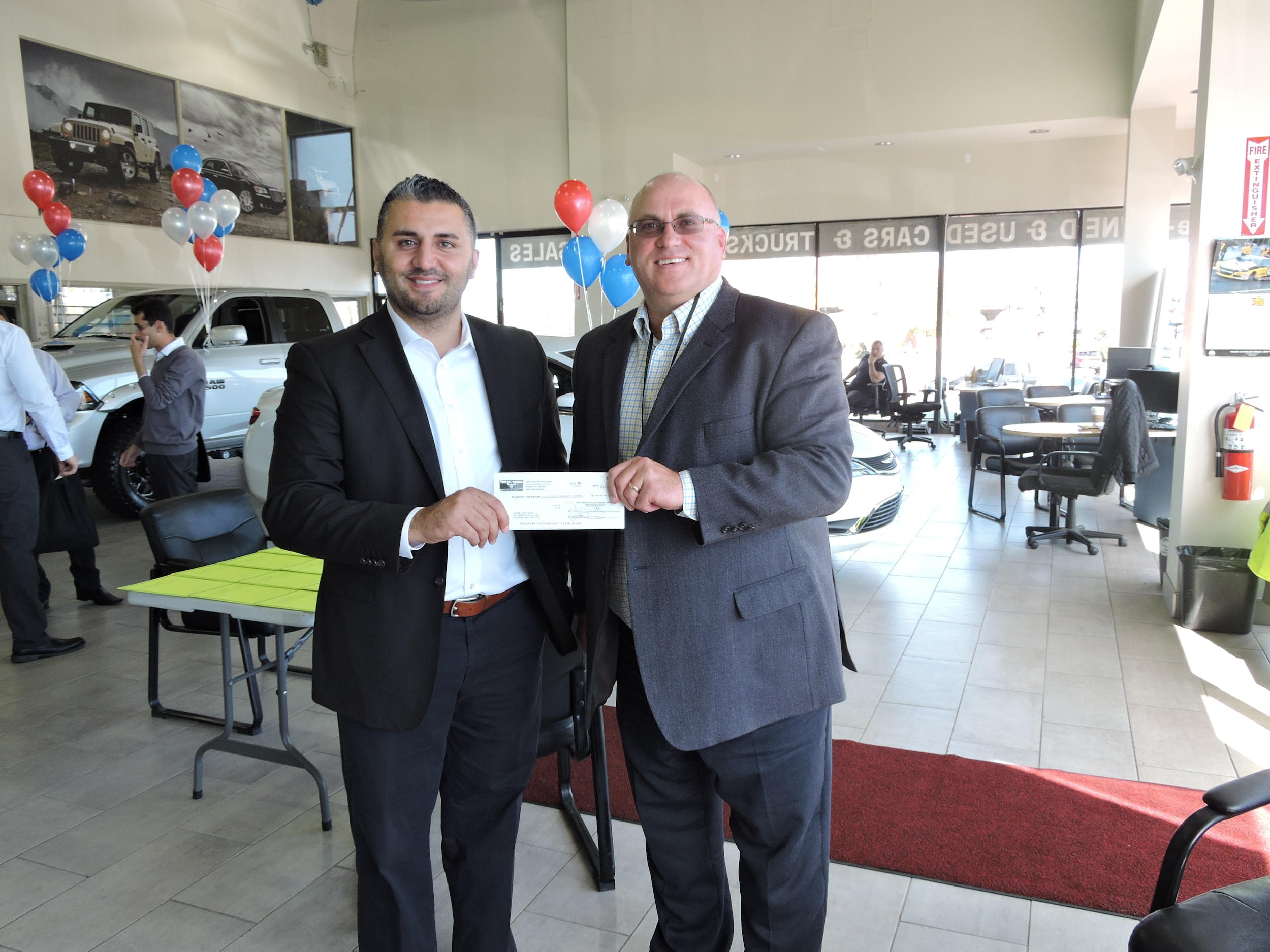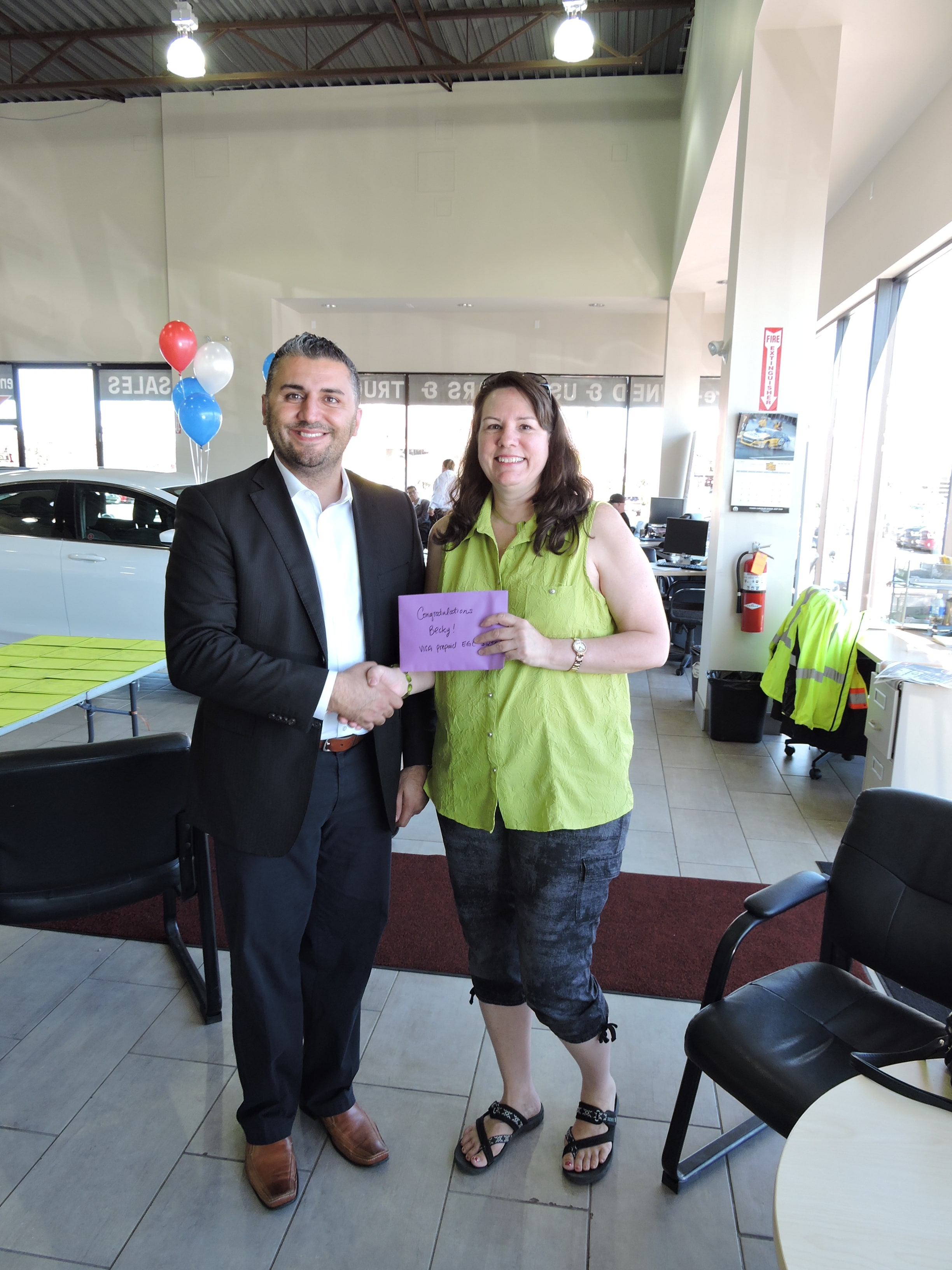 Congratulations to our Summer Drone Winner Mr David C!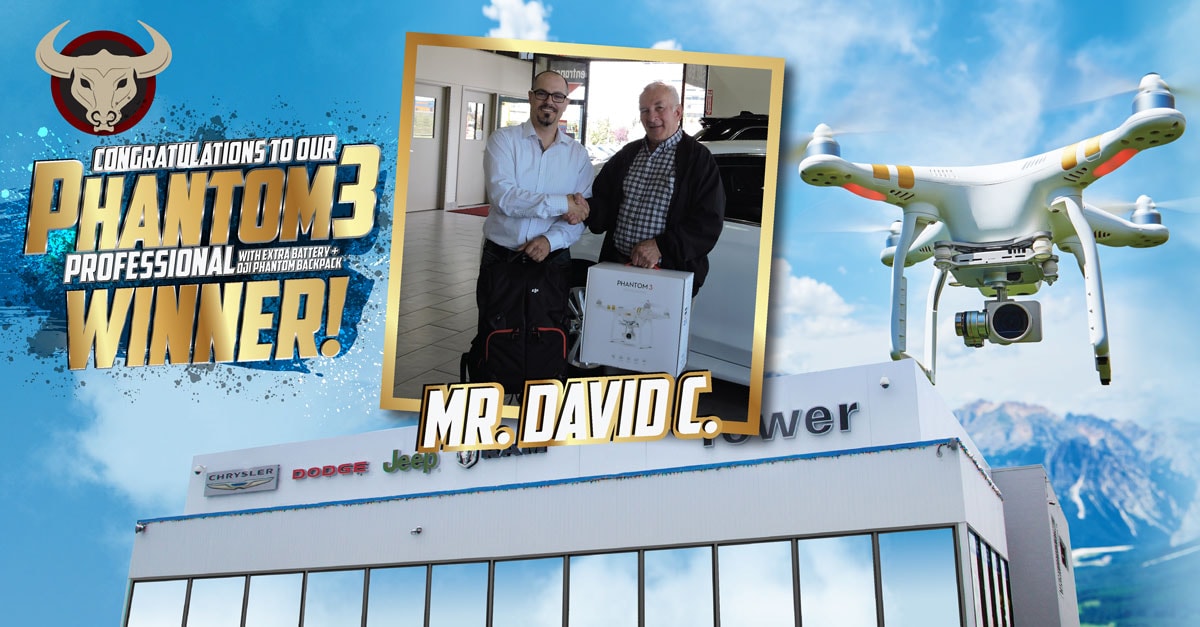 Congratulations to our Take Your Best Shot winners: 

Wallace, Ryan, Ruth, Pauline, Gord and Devan!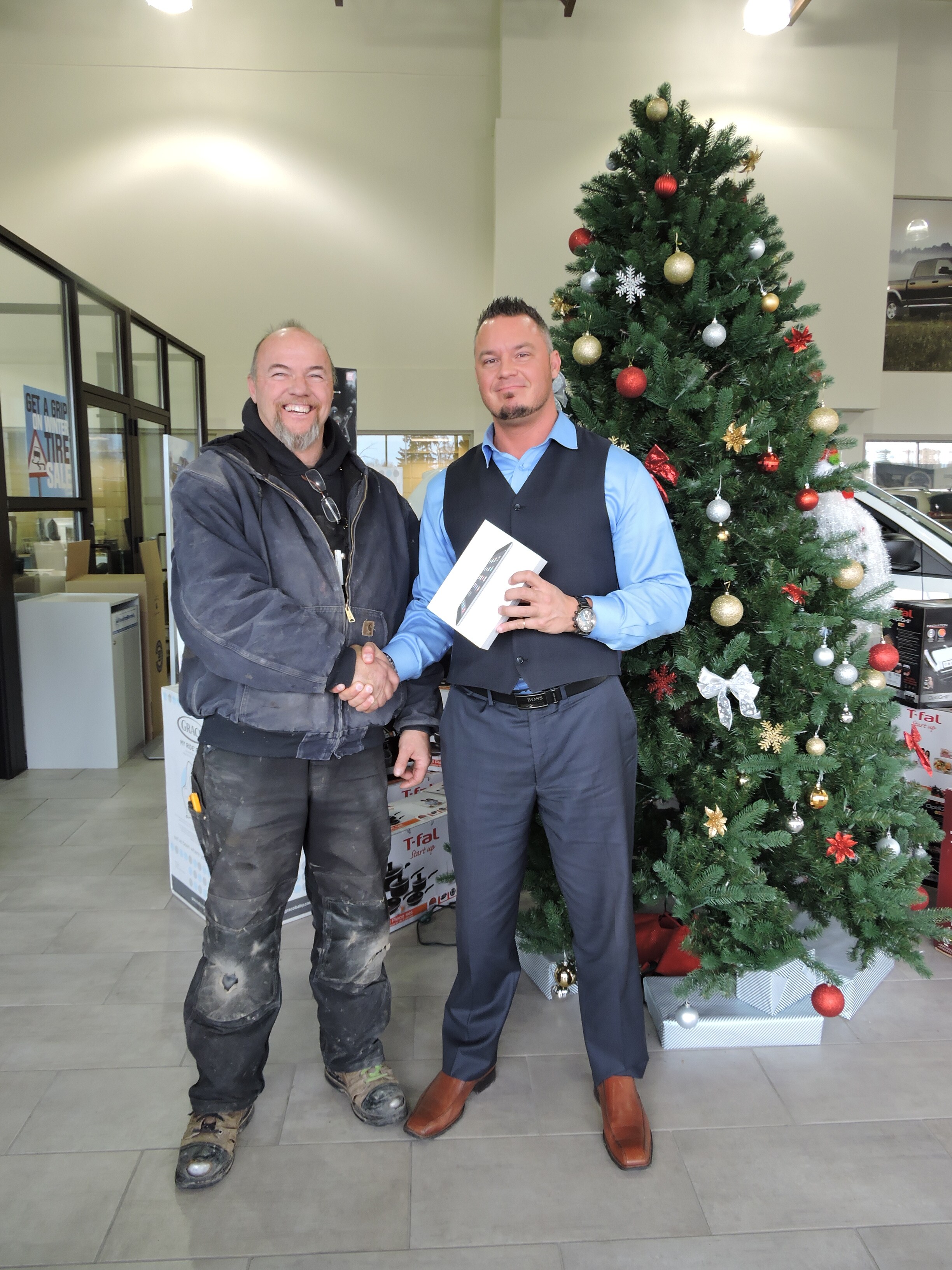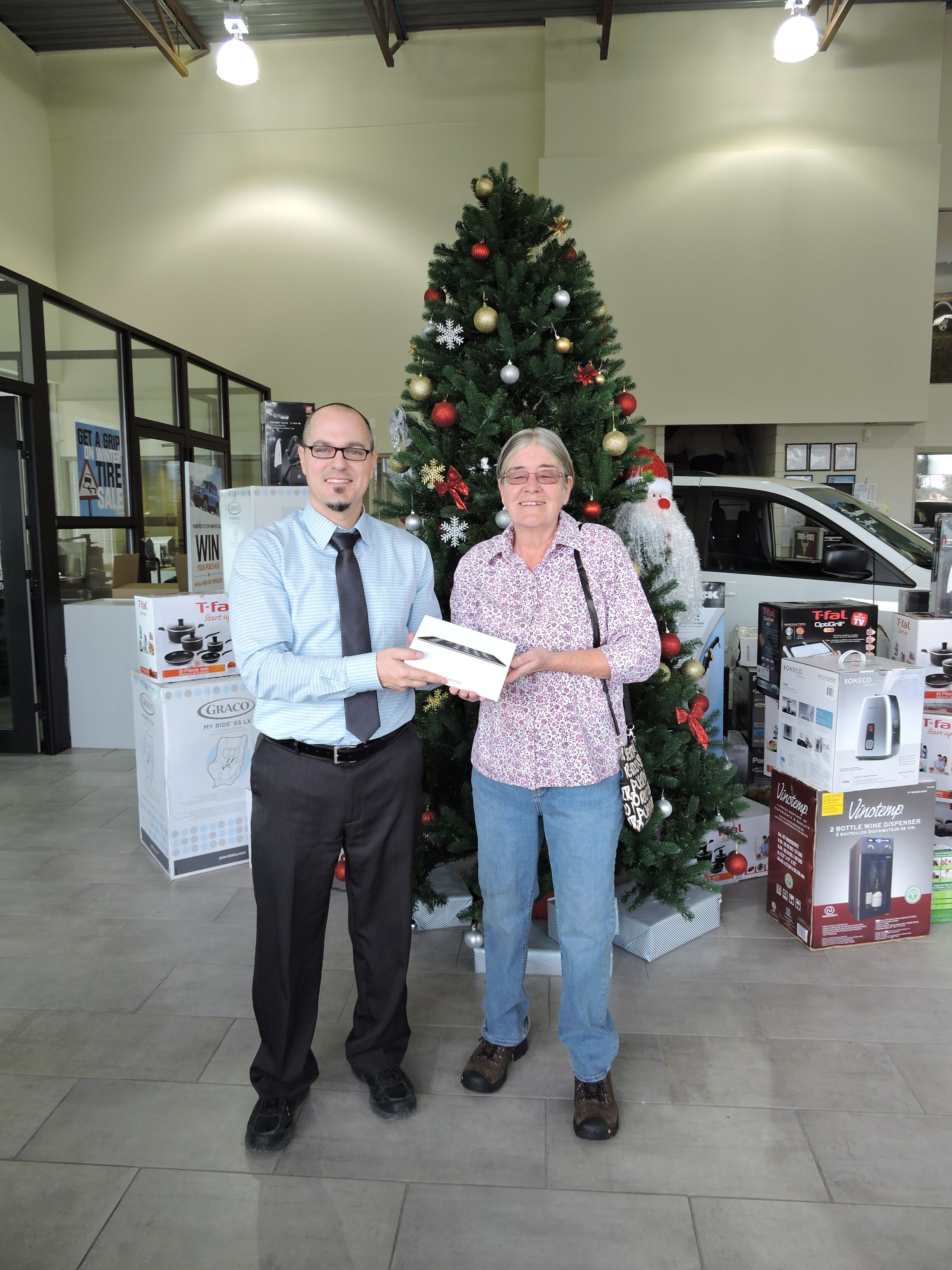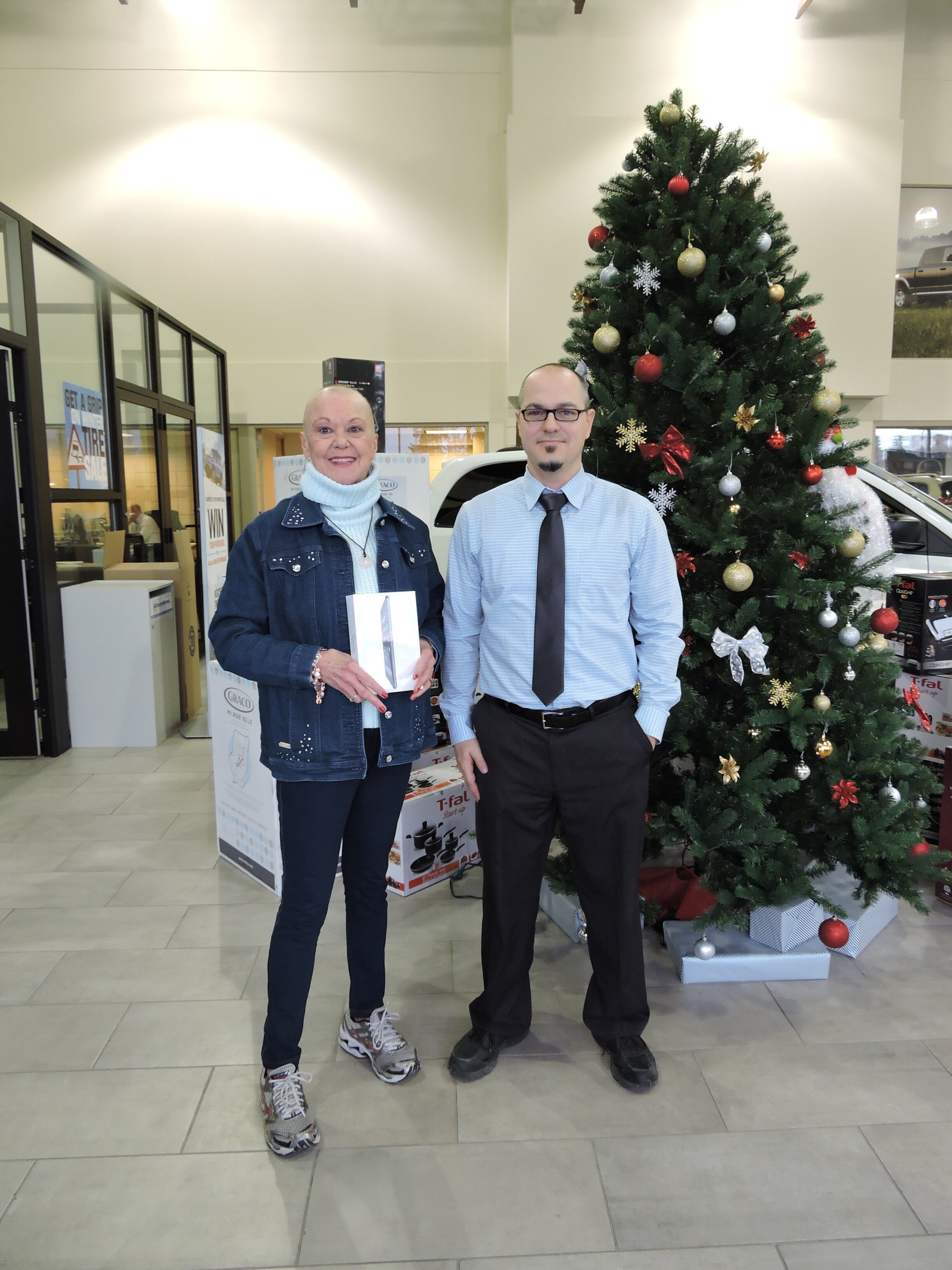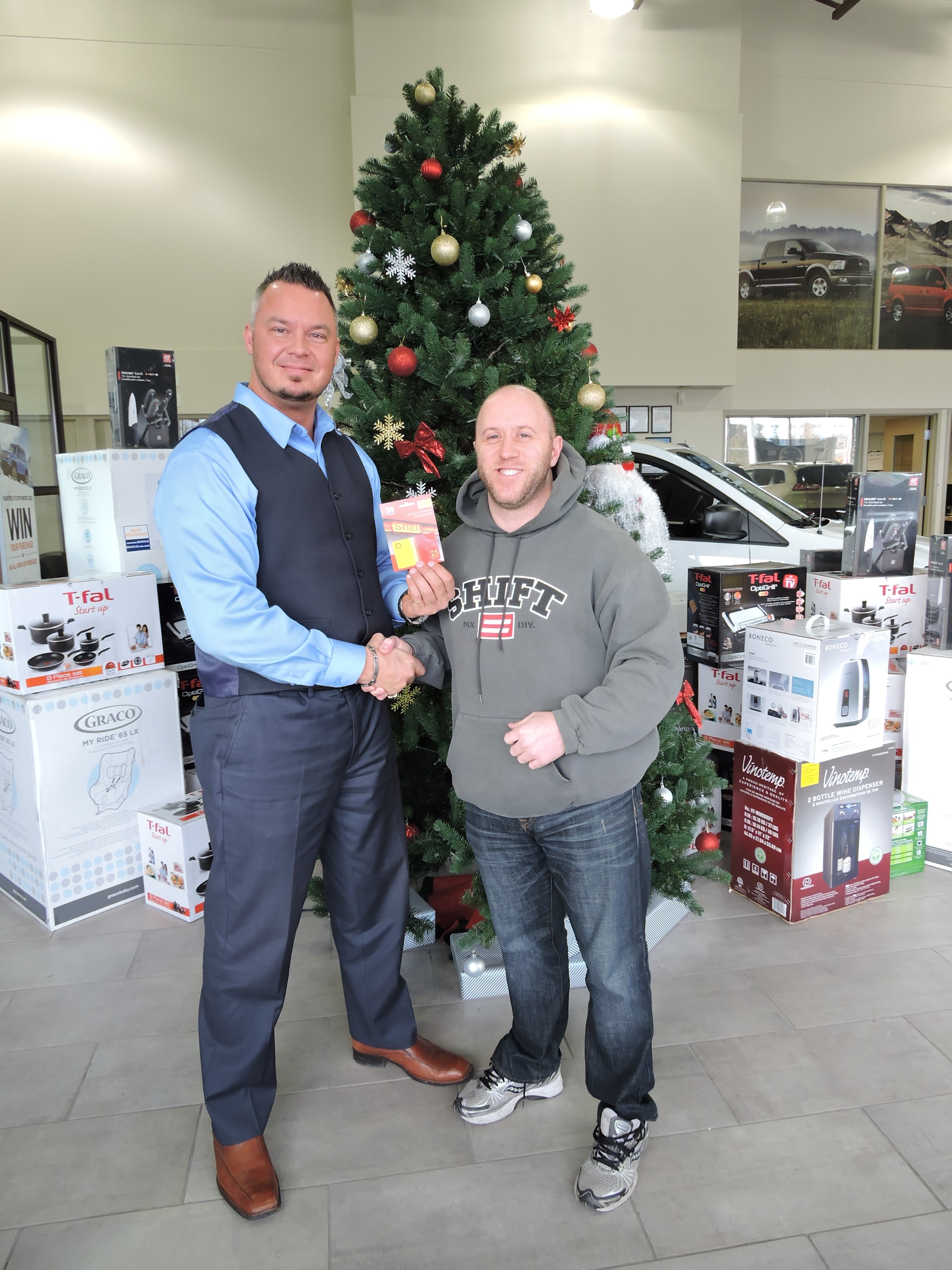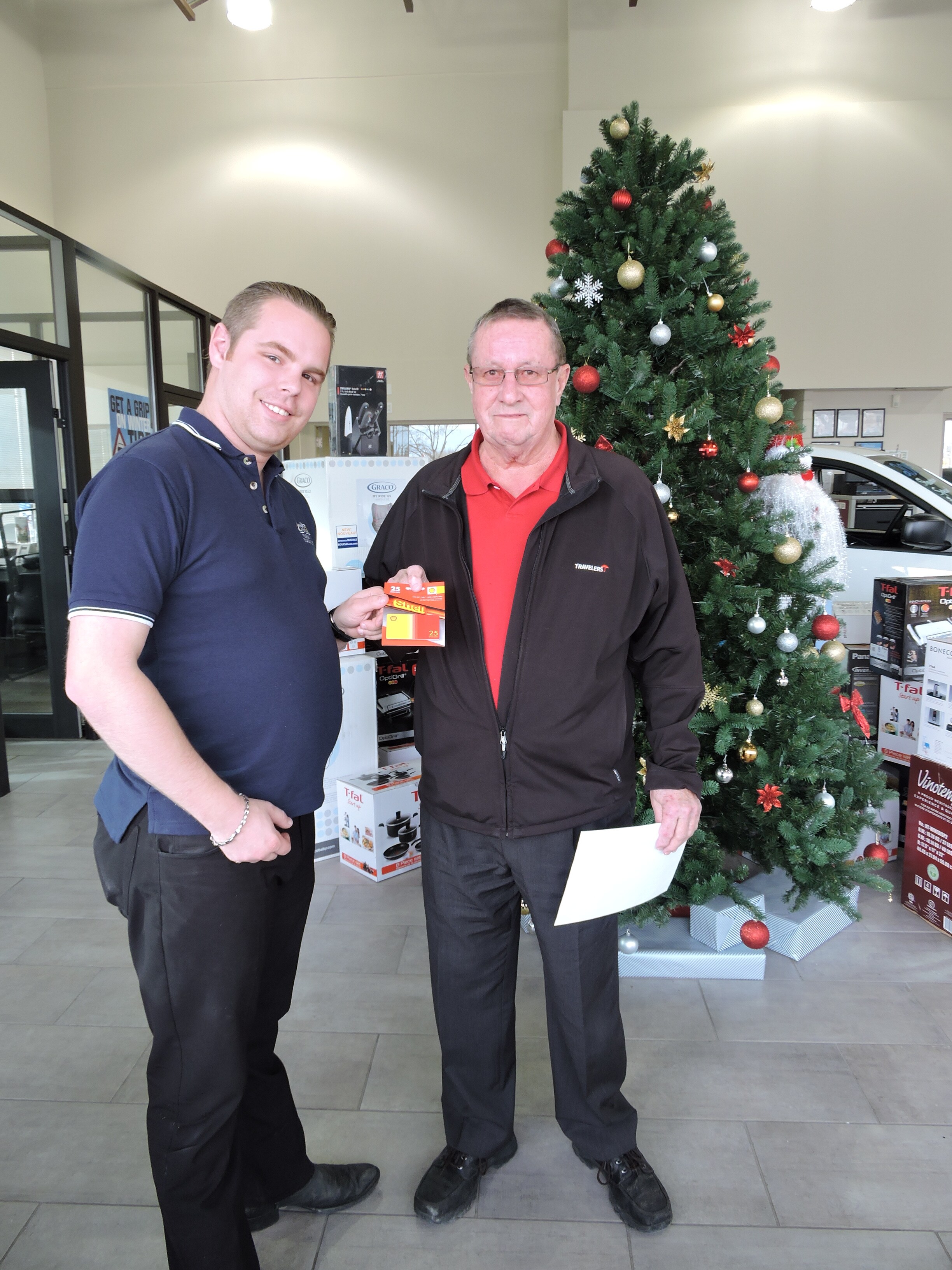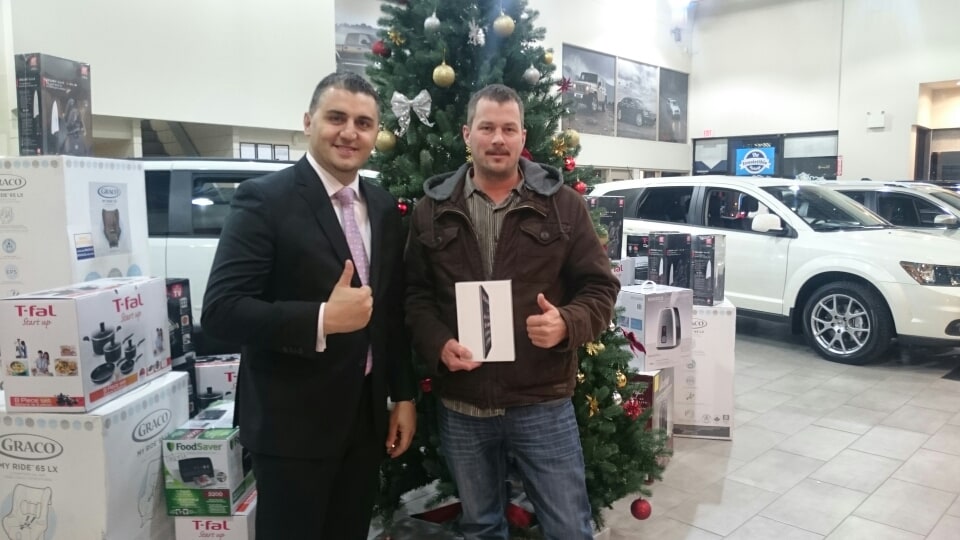 October 2015
Congratulations to our October Jeep Patriot winner, 
Purity
!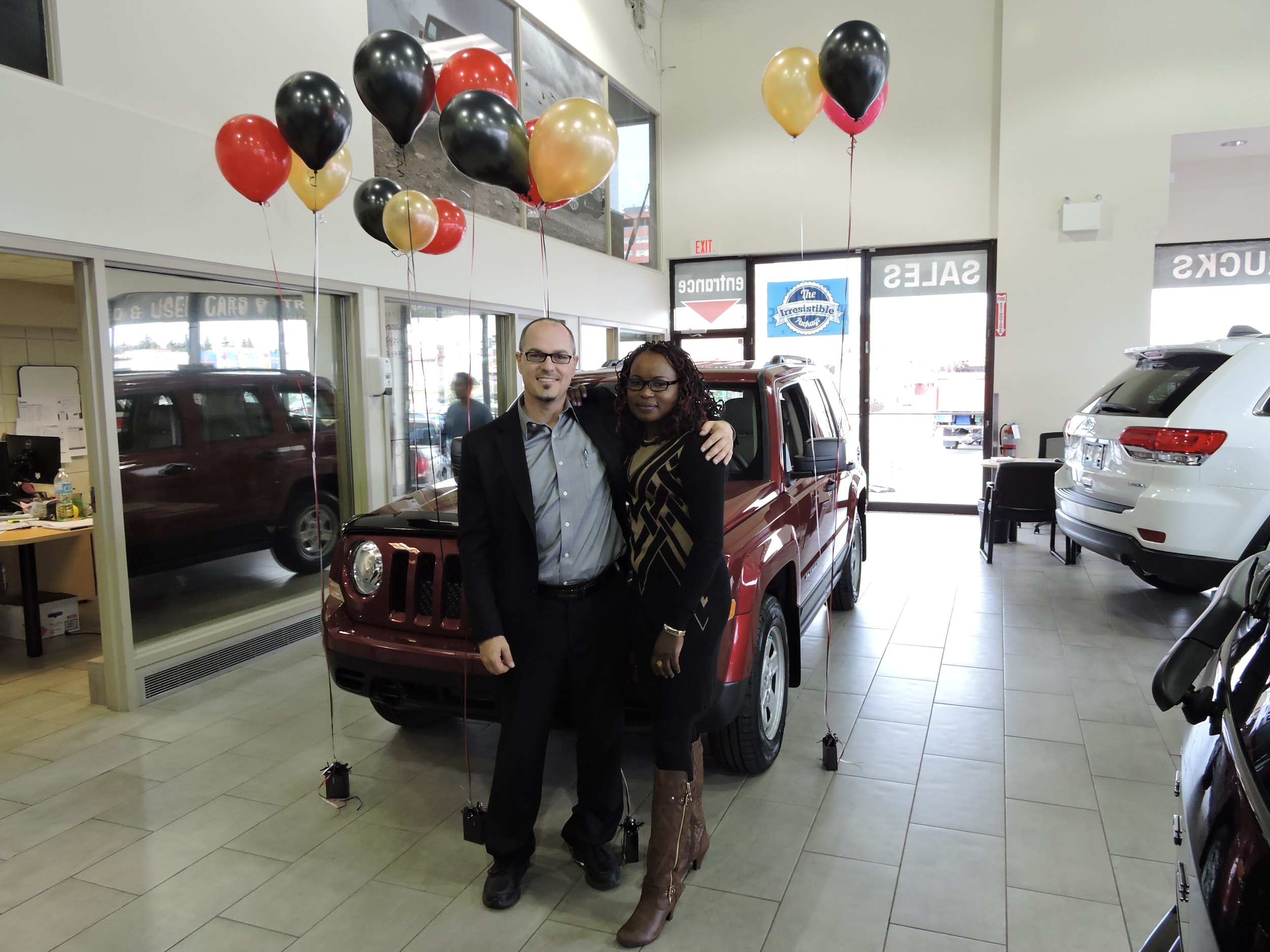 August 2015
Congratulations to our August Weber BBQ winner, Brianna and our $500 pre-paid credit card winner, Gordon!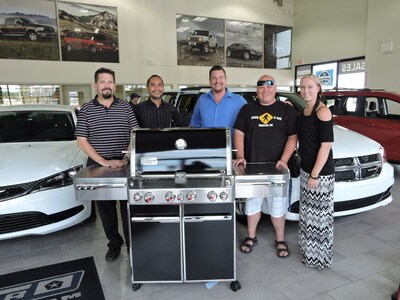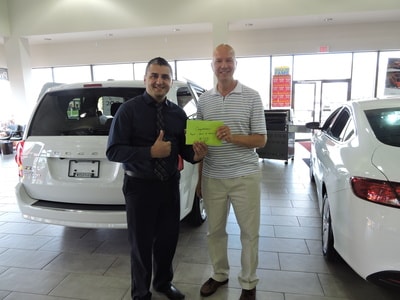 July 2015
Congratulations to our July Weber BBQ winner, Dumitru!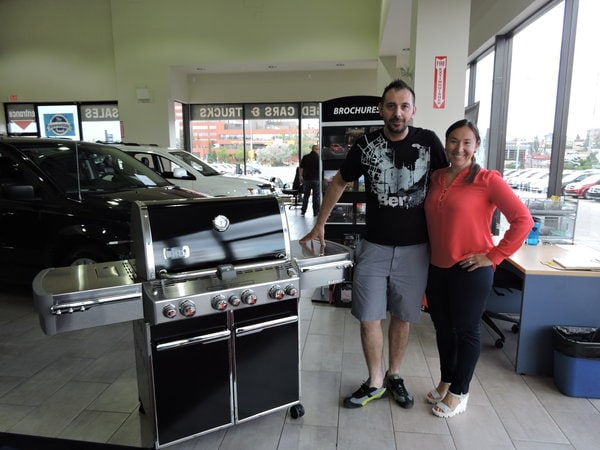 July 25, 2015
Our Family Event with a LIVE performance by TwoShine County was a great success!
July 2015
Congratulations to our iPad winners, and thank you everyone for attending our BBQ!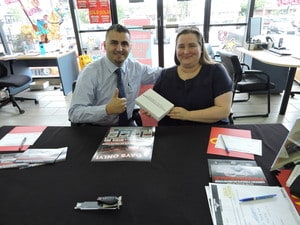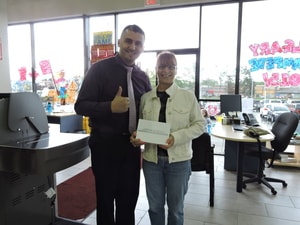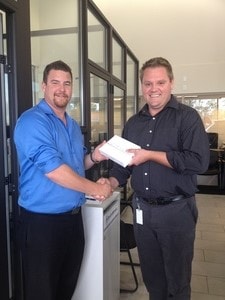 June 2015
Congratulations to our June Tower of Power Jeep Patriot Winner and our Weber BBQ Winner!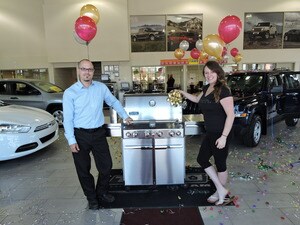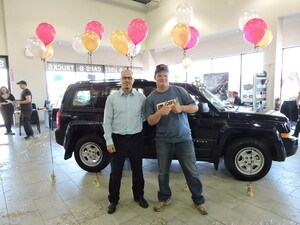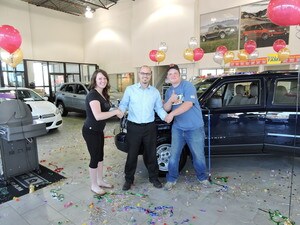 May 2015
We had lots of visitors at our Petting Zoo event on Saturday, May 30th!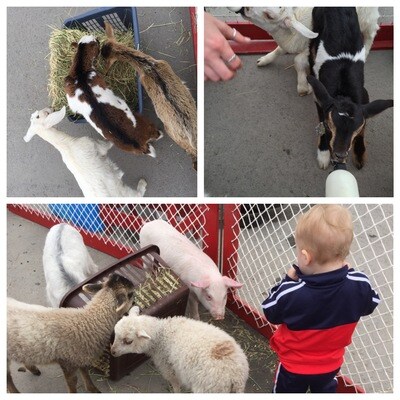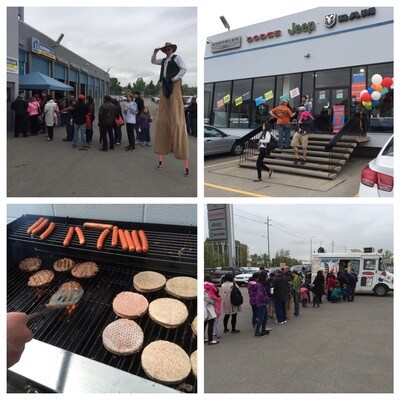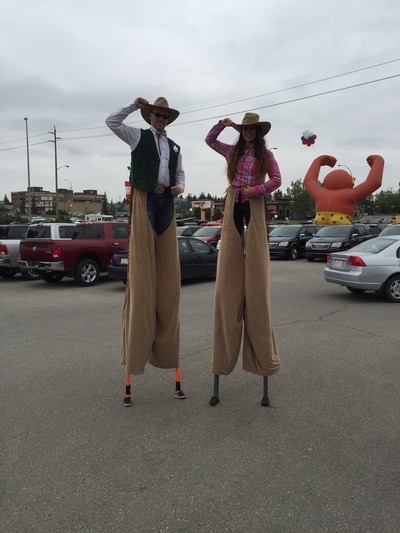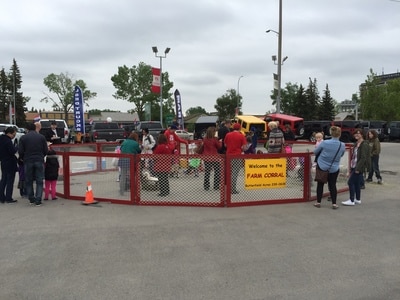 February 2015
Congratulations to Marcus, our February Tower of Power Jeep Patriot Winner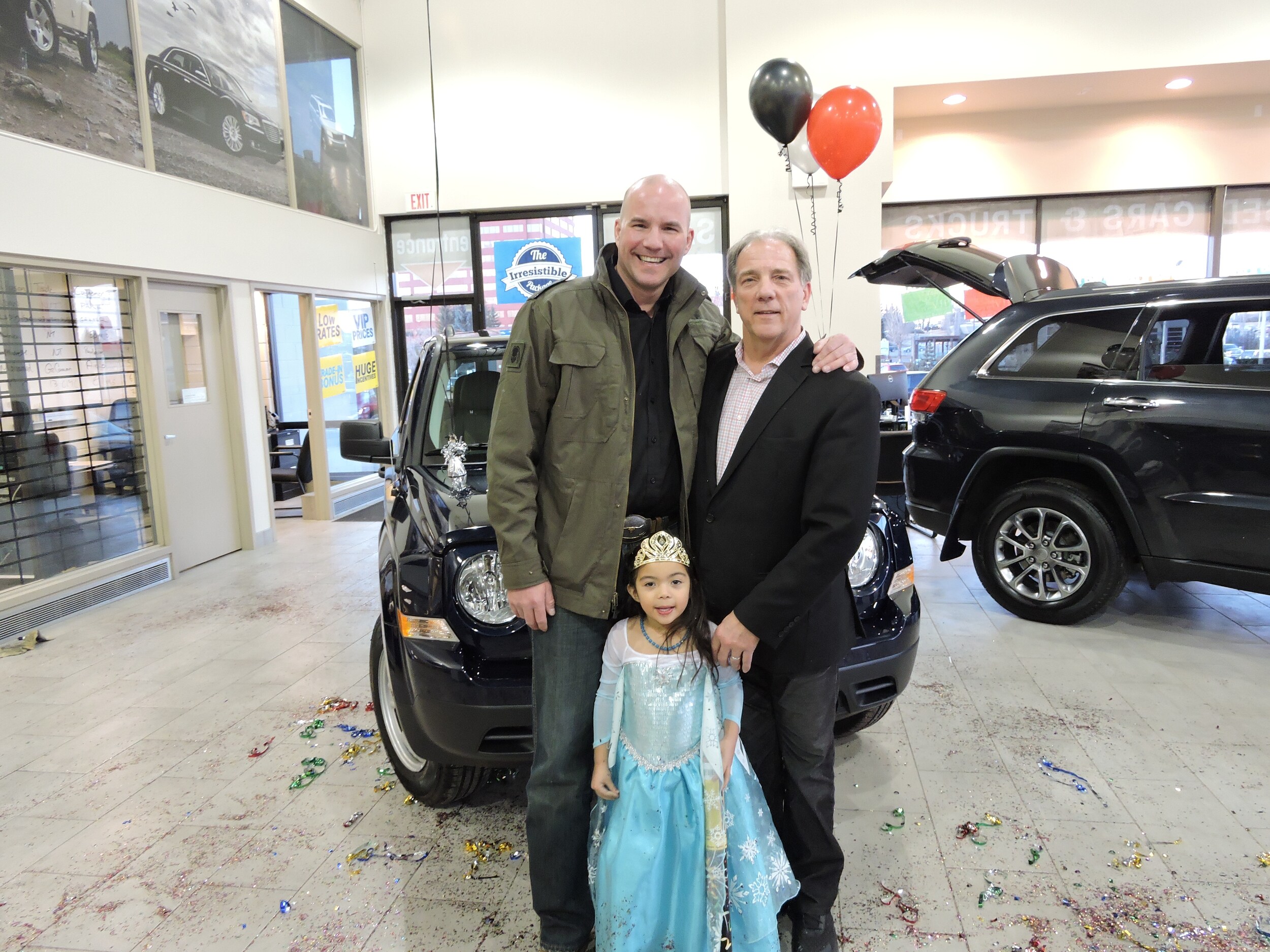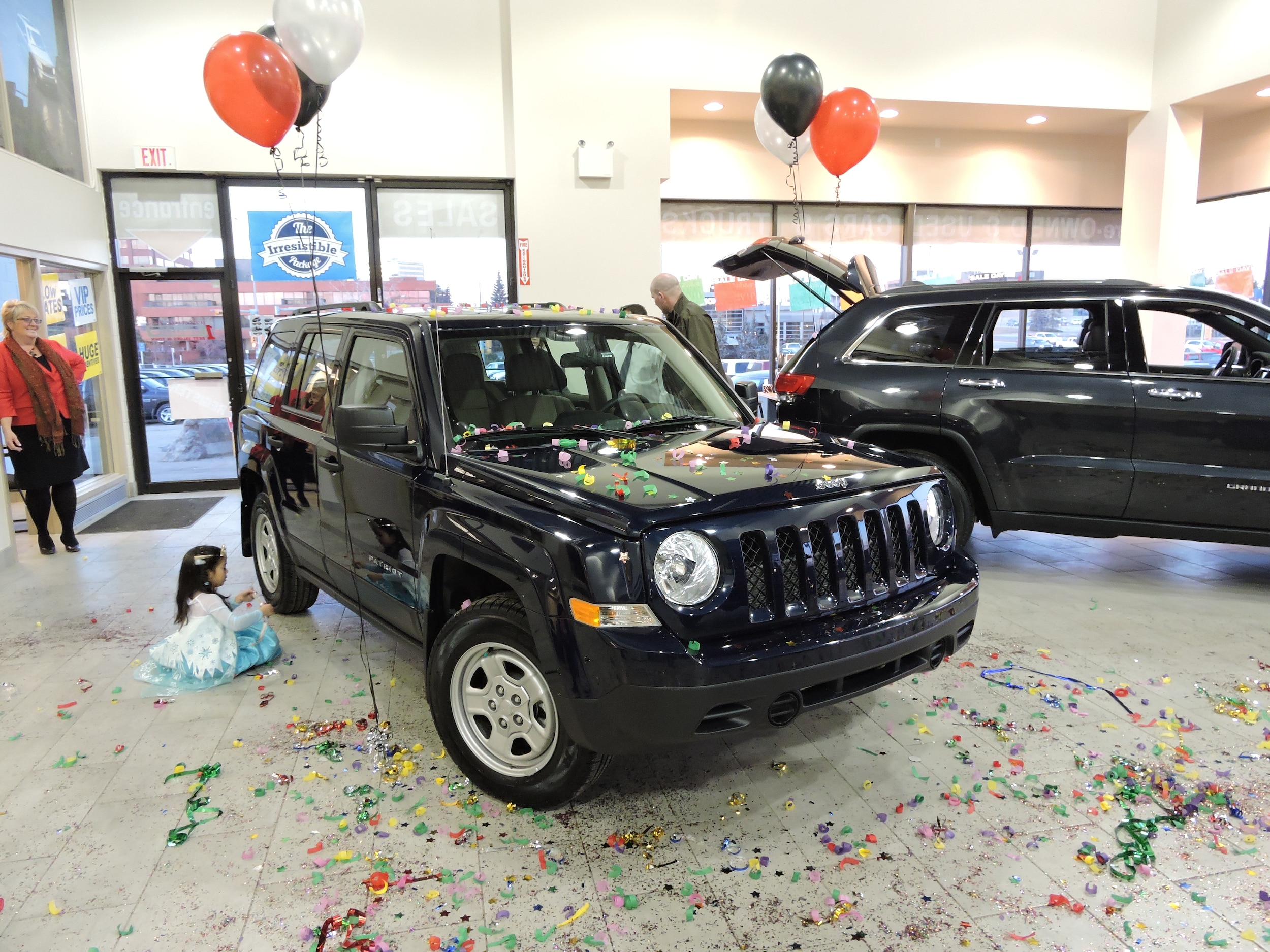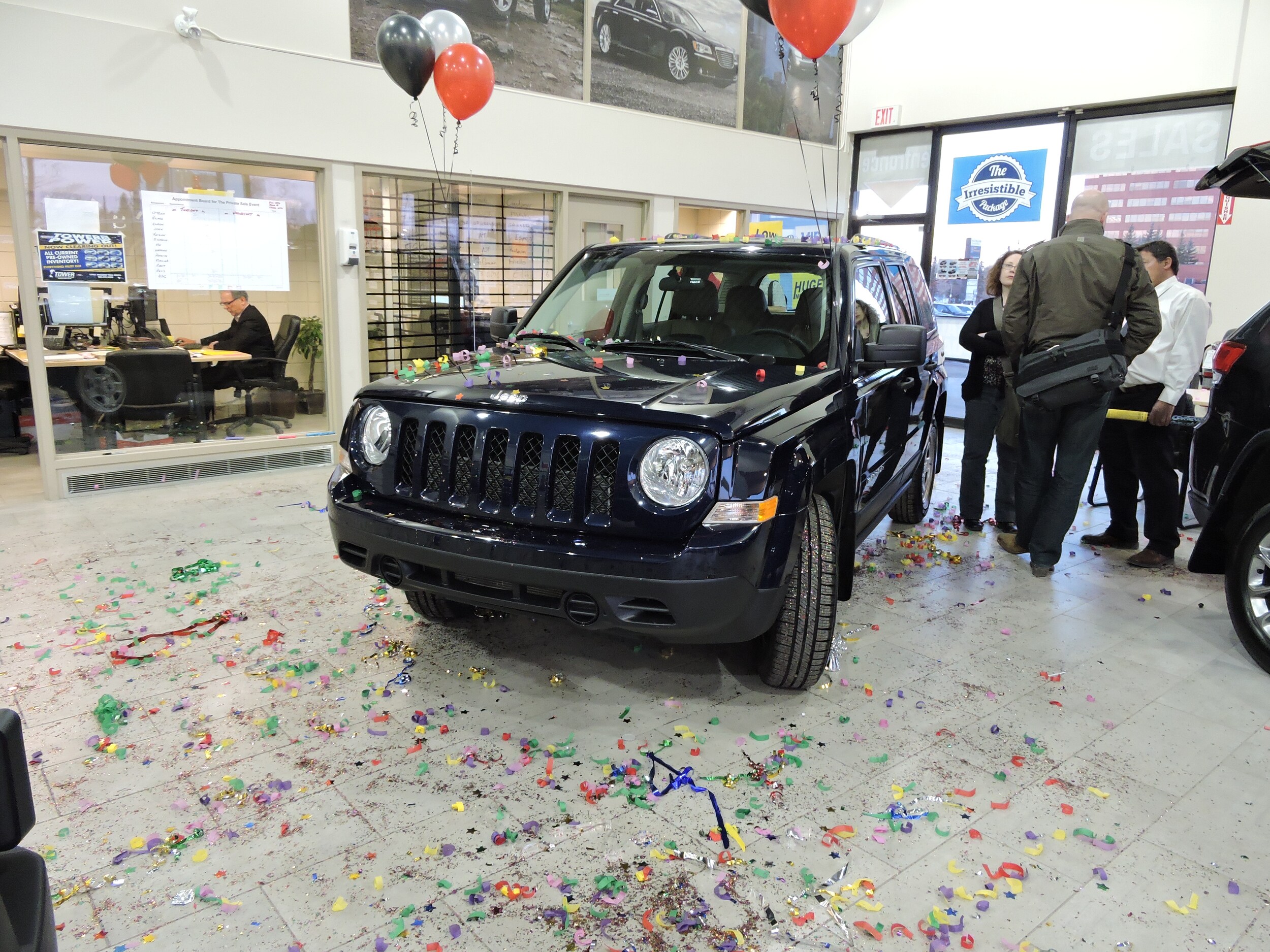 Congratulations to Marc, our October Tower of Power $5000 Winner